Windows Mobile Application Development
An opportunity exists for organisations to be first movers in the Windows Phone spac
Windows Phone applications have a sense of familiarity and ease-of-use, as these applications run on the Microsoft platform that many customers are accustomed to. Emerging Nokia devices running on Windows Phone are expected to command a good proportion of the mobile market. Therefore, an opportunity exists for organisations to be first movers in this space.
Organisations can take advantage of the user-friendly nature of Windows Phone to design and deploy mobile applications targeted at their customers. Another key advantage of developing mobile applications on the Windows Phone platform is the ability to provide offline and online functionality tailored to meet client requests.
Our team of mobile experts can offer: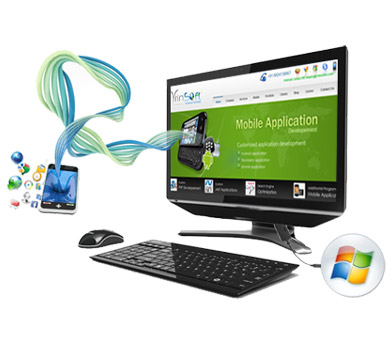 Windows 8 Application Development
Smartphones have lead to a paradigm shift in the way businesses handle online marketing strategies. The idea of complete connectivity with the target groups, offline as well as online, anywhere in the world and at anytime, is seen as a lucrative opportunity for businesses. Informative and recreational applications make a smartphone what it is meant for, in its truest sense.
Windows 8 Phone
Windows 8 is the latest release of Microsoft and one can call it an instant hit. Windows 8 has taken touch applications to a new level; the platform's DNA is touch! Neck to neck with its contemporaries like iPhone, Blackberry and Android phones, Windows 8 has launched an array of applications that help the users with their personal and professional tasks
In addition, Windows 8 has gone one step ahead of its competitors in its bid to outdo them by providing multitasking features, i.e. enabling the user to operate more than one application at any given time. One can easily operate more than one application at any given time on their Windows smartphone just as we do on the Windows PC
Windows 8 Application Development for Your Business
Businesses looking to target their niche audience, should consider developing a Windows 8 mobile application, especially if a touch application would boost your line of business.
Windows 8 mobile app offers several advantages for your business: