In this large and constant growing e-business world, portals are no longer simple user interfaces but essential tools for realizing business vision. Inorder to grow your e-business, to its correct level, it is essential to use your correct product information, on your e-store, and also update it from time to time, to reach every corner of the world to the very far online market.
Shyam infotech leverages its expertise of leading-edge technology with cross-industry experience and creative endeavors to design, develop, host and promote full-service B2B (business to business) & B2C (business to consumer) portals to optimize business growth, enhance efficiencies, expand distribution channels and ensure competitive advantage in vertical marketplaces.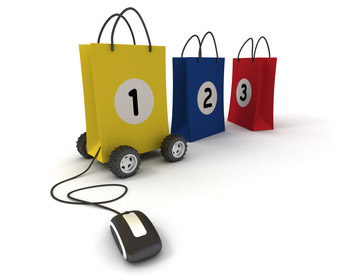 Today, the big giants in IT industries says that portals are the next-generation desktop, delivering e-business applications over the online business world to all kinds of client devices to form a unified, collaborative workplace.
We provide the full range of portal development service after inspection of company &s full online business requirements using our technical as well as creative expertiese, which will lead the organization, to its full e-business management satisfaction.
The company integrates data/content, design elements, marketing/sales initiatives, e-commerce applications and maintenance/support measures to create high-impact B2B & B2C portals which will act as your online trading arm and ensure measurable return on investment.