Android App Development With the increasing demand of Android devices in the market and the adoption of Android by mobile manufacturers, there is no doubt that Android Application Development is one of the fastest growing operating systems with a long and bright future.
Android App Development
We cover following services in android application Development.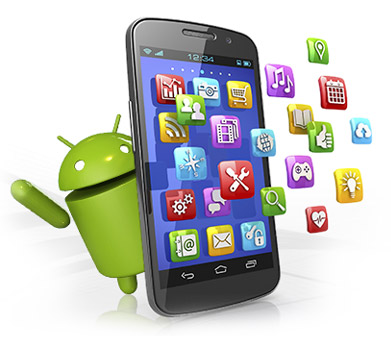 Whether you are looking for an Android App for your business that manages and enhances employee productivity, or a multimedia based app that streams it to your users, or even an app the requires reporting services and user database, we develop flawless Android Apps that boosts your motive. From modifying framework APIs to integrating third party apps on the Android platform our Android app developers possess years of experience to do it all with finesse.
Our Android App Developers at Techgrains optimize the design of the application based on your requirements so that the user experience in the application is personalized. We professionalize in building Android Apps that are scalable, robust and designed with a UI that rivals the best apps in the market.